The Nutcracker
( Sorry, this event has already taken place. Please check our upcoming events here.)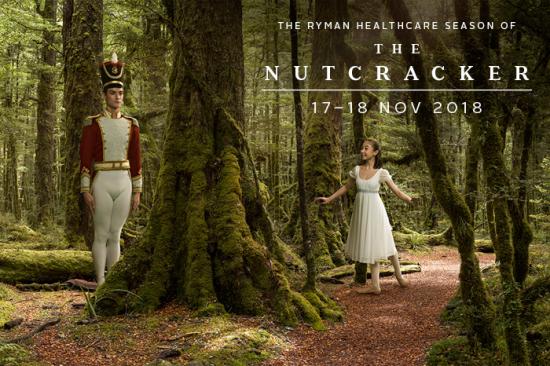 Where and When:
Date from: Saturday, 17 November
Date to: Saturday, 17 November
Location: The Regent Theatre

---
About:

Show information
The Ryman Healthcare Season of The Nutcracker
Christmas 2018 is sure to be extra special, as the Royal New Zealand Ballet stages a national tour of the charming, festive tale The Nutcracker for the first time since 2010. 
Our story begins on Christmas Eve, as Tchaikovsky's enchanting music (performed live by the Dunedin Symphony Orchestra) fills the air and Clara is given a nutcracker doll by her mysterious Uncle Drosselmeyer.
As the clock strikes midnight she falls asleep and the drawing room is transformed. Skirmishes break out between the toy soldiers and motley crew of mice, but clever Clara saves the day, and the handsome Nutcracker Prince sweeps her away to the Marzipan Castle.
Clara and her Prince are captivated by dances representing tea, coffee, chocolate, marzipan and flowers, finishing with the spectacular dance of the Sugar Plum Fairy – one of ballet's most cherished showpieces.
On Christmas morning Clara awakes, knowing that the sweetest memories are made with those we love.
More Information:


http://www.regenttheatre.co.nz/show_event/the-nutcracker-2/