Shortland Street – The Musical
( Sorry, this event has already taken place. Please check our upcoming events here.)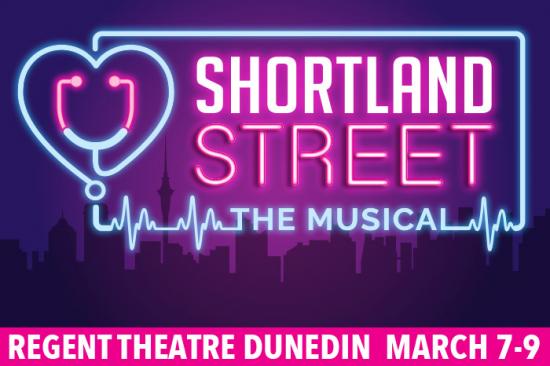 Where and When:
Date from: Thursday, 7 March
Date to: Saturday, 9 March
Location: The Regent Theatre

---
About:

Show information
Kia ora Shortland Street!
Playboy Doctor Chris Warner has his feathers ruffled when humanitarian Doctor Hone Ropata arrives in Ferndale – a town where love never lasts, statistically unlikely events happen on a regular basis, and every Christmas someone dies. It's hate at first sight, but together they must save the All Blacks, defend a murder charge, and rescue the clinic from Chris' evil father.
But things get messy when Marj has a stroke, Rachel is struck by lightning, and Lionel gets hits by a truck!
Set in 1992, Shortland Street – The Musical features iconic characters and stories from the classic era of New Zealand's favourite TV show. With songs including 'Stuck In A Love Triangle', 'Cliffhanger' & 'Not In Guatemala Now', Shortland Street – The Musical is a warm-hearted musical comedy the whole family can enjoy.
More Information:


http://www.regenttheatre.co.nz/show_event/shortland-street-the-musical/